Share
Hi I'm Izzy Bsides, I'm a NSFW artist, and this is how I got started! What follows is a direct transcript I used for the video above, so some details may vary! A youtube version of the video is half way down the article.
I've been drawing my whole life, mostly comics to entertain people, and also to lure my wife in while I was at uni.
I had always joked about NSFW being the way to go to earn money but I had never done it for the usual reasons. Fear, embarrasment, aversion to money, fame and success. You know, the usual shit.
I had tried for years to get a webcomic off the ground with middling success. I did two comics a week for about four years straight. I met a lot of cool people doing it too, but it just wasn't making money. I'm not someone who's particularly driven by cash, but at some point you have to decide whether a passion project is worth continuing. I was feeling drained, and I no longer felt like I had control over the project. I was working with some other people on it, and while the teamwork pushed the project in directions I never would have dreamed of, it also pushed it in directions I was no longer interested in. It wasn't mine anymore, I wasn't drawing it for me, I was drawing it for somebody else.
At the very beginning of 2018 I made a pact with myself, I said fuck it, I'm gonna try whatever it takes to make it as an artist. Why joke about NSFW anymore, why not do it and see if my gags were more than just that.
So I went to tumblr, Of course right? and I set myself some loose goals around followers and that sorta thing. All bets were off, previously I never did fanart, but now I was just gonna go for it. So drew the shit out of Judy Hopps. I was real timid at first. Just a little rabbit thigh here and there. My wife knew about this at the time, but eventually I started to get more quiet about the project as it got racier and racier.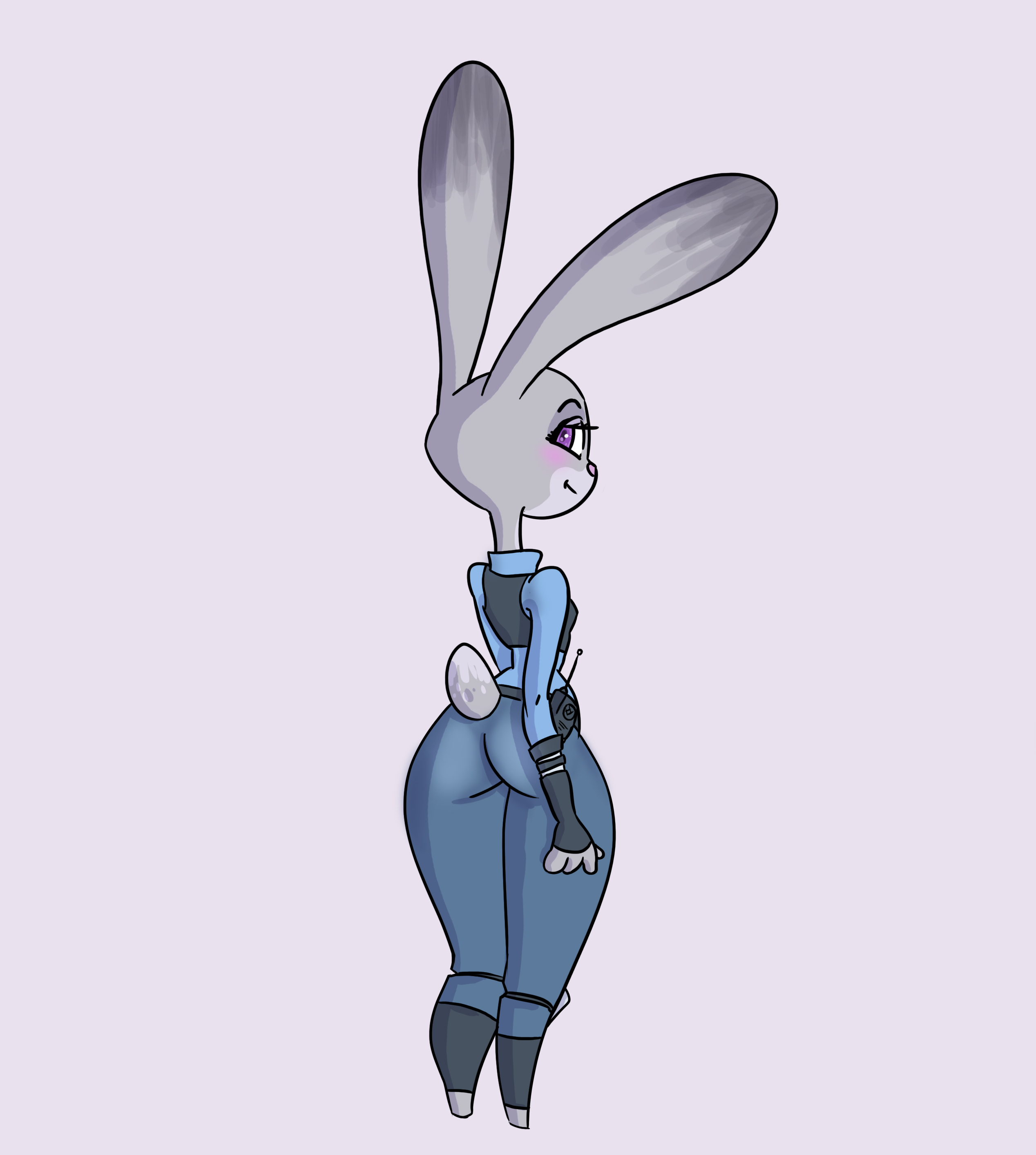 I experimented a lot as well trying out different characters and starting to make my own OC's, the first of which is Mint, a rabbit girl you can find on my website, izzybsides.com.
About the middle of 2018 I got my first commission and it was such a buzz. People actually wanna pay me to do art? That's unheard of! Then a couple months I got my second commission. It was a piece of Desiree giving a blowjob. I realised by now I had to tell my wife what I was doing, because I wasn't gonna skive around behind her back trying to fit in art commissions.
She was actually pretty cut up that I hadn't told her what I was up to sooner. The only other person that new about it was my best mate, and even then I didn't particularly show him what I was up to. He told me it kills the magic of hentai when you know the person who drew it, and honestly, I understand that. It's like my spirit looming over him going "You like touching your dumb dick to this shit?"
I think my biggest regret about this whole thing was not keeping my wife in the loop, it hurt her that I didn't tell her, and now that she knows she's super supportive about it, except when I get a commission that involves some pretty wack shit that creeps her out. But on the whole she'll lean over my shoulder and tell me to get gud scrub. That's the sort of support I need, and she's there for that.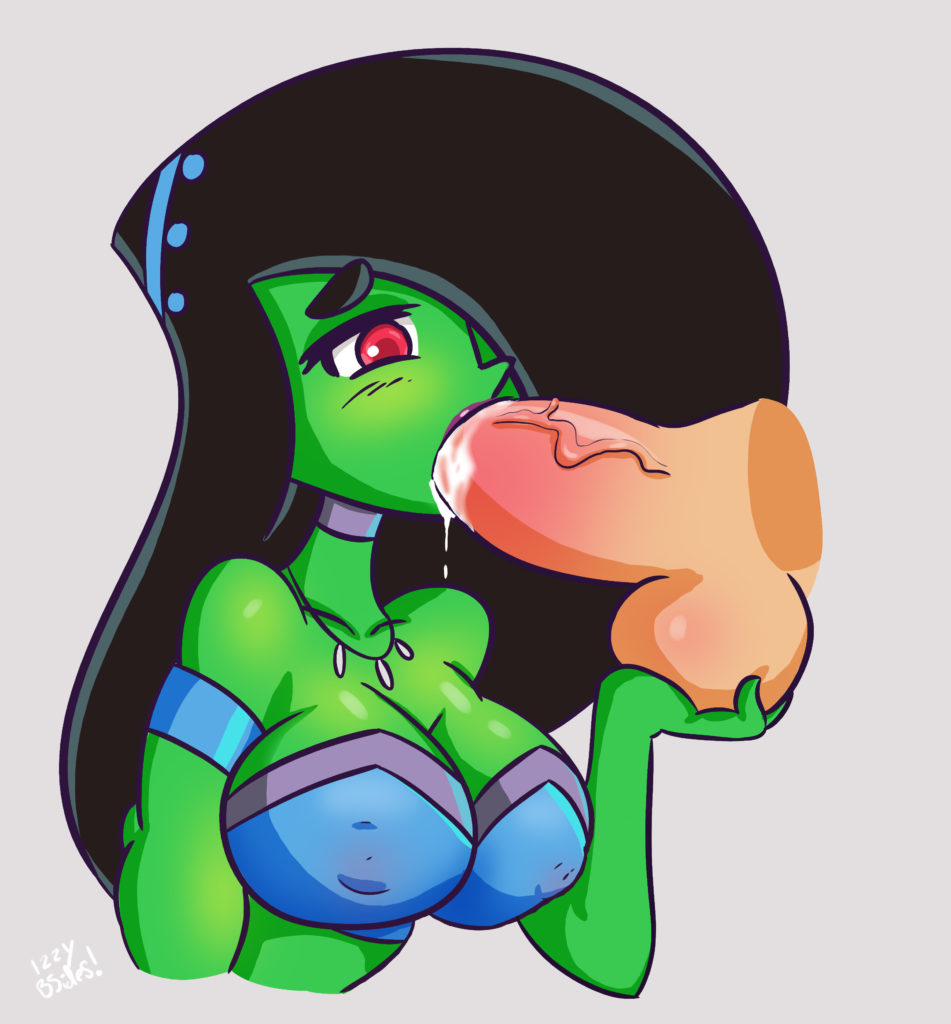 This second commissioner really kicked my NSFW career off I think. This one person commissioned me so much and helped me come out of the shadows with what I did. Having this sort of fiscal support meant a lot and I was super excited with the work I got to do.
And then TUmblr died, It was a sinking ship and I took my little pile of followers to Twitter with all the other refugees. I'm not really into social media, but I realise it's about the only way a lot of you will ever find me. So it's a necessary evil.
By the end of 2018 I had made 770 individual jpgs. That includes alts and sketches. I don't know if I have ever produced that much work before.
But it paid off. I started 2019 pretty much only doing commission work, so I went from a year of slaving for free just so people would know who I am, to being commissioned pretty much all the time. I still have a full time job I do on the side, NSFW does not sustain me, but it definitely puts food on our plate and petrol in the tank. My wife lost her job so I'm working pretty much the whole time to support us. On the weekends I draw, and also in the evenings after work.
Over 2019 I actually got RSI in my arm pretty bad for a little while and it freaked me the fuck out. I felt like I couldn't stop drawing otherwise our bank account would go into the red. It eventually got better though, thank god. I think it was actually a bad mouse at work that gave it to me. But all this made me realise how integral NSFW has become to my life. And it's such a huge honour to work with so many cool commissioners.
I feel like I'm a creative helping other creative people making their creations come to life. I wasn't really aware of the cottage industry of OCs before I entered the NSFW space, but it's something I think deserves to be celebrated. Maybe I'll go into that more in another video. but for now just know that it's super fun working with other peoples stories and creations online.
by the end of 2019 I had drawn another 700 individual pieces, including cum alts, and sketches etc. It's not easy being a NSFW artist, like you have to work your ass off. But so far, I'm loving it. 2 years in and going strong.
Thanks for watching, This avatar was made by Shokk, who I'll link in the description.
If you have any questions feel free to drop a comment. Also I'll have a mirror of this on pornhub, because I honestly don't trust Youtube to not just instaban me.
Edit: ironically it looks like Pornhub was the one that nuked my account first, This is why you shouldn't rely on just one platform.